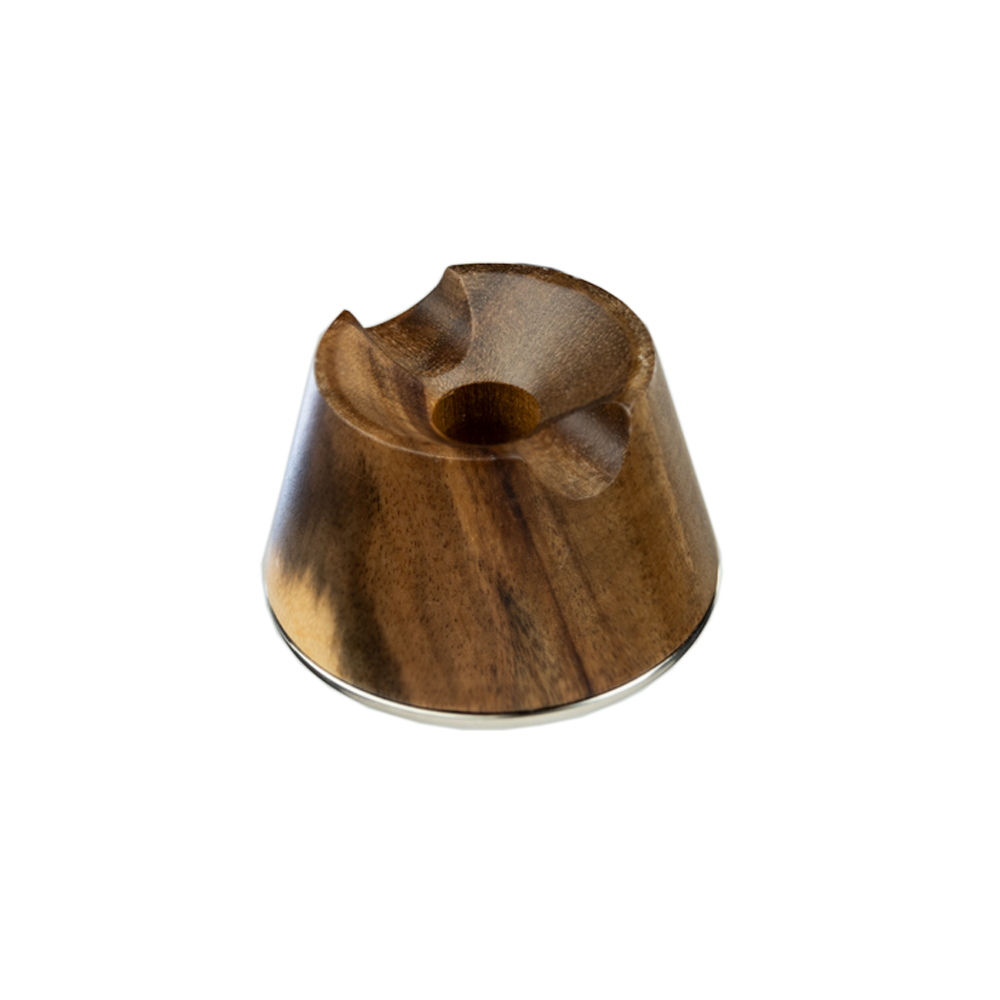 Wooden Circular VapCap Stand
Check out this wooden stand for DynaVap vaporizers with a diameter of about 11mm. Includes a magnet for secure standing, side storage troughs for sideways storage, and a protective fleece on the bottom. While placed across the wooden stand, your vaporizer will cool down after vaping with ease or choose to stand it up and down on the magnet for quicker cooling.

Can store your vaporizer straight up and down or on its side.
Made of wood and plastic.
Dimensions: 32mm x 50mm x 11mm
Weight: 3.25 oz