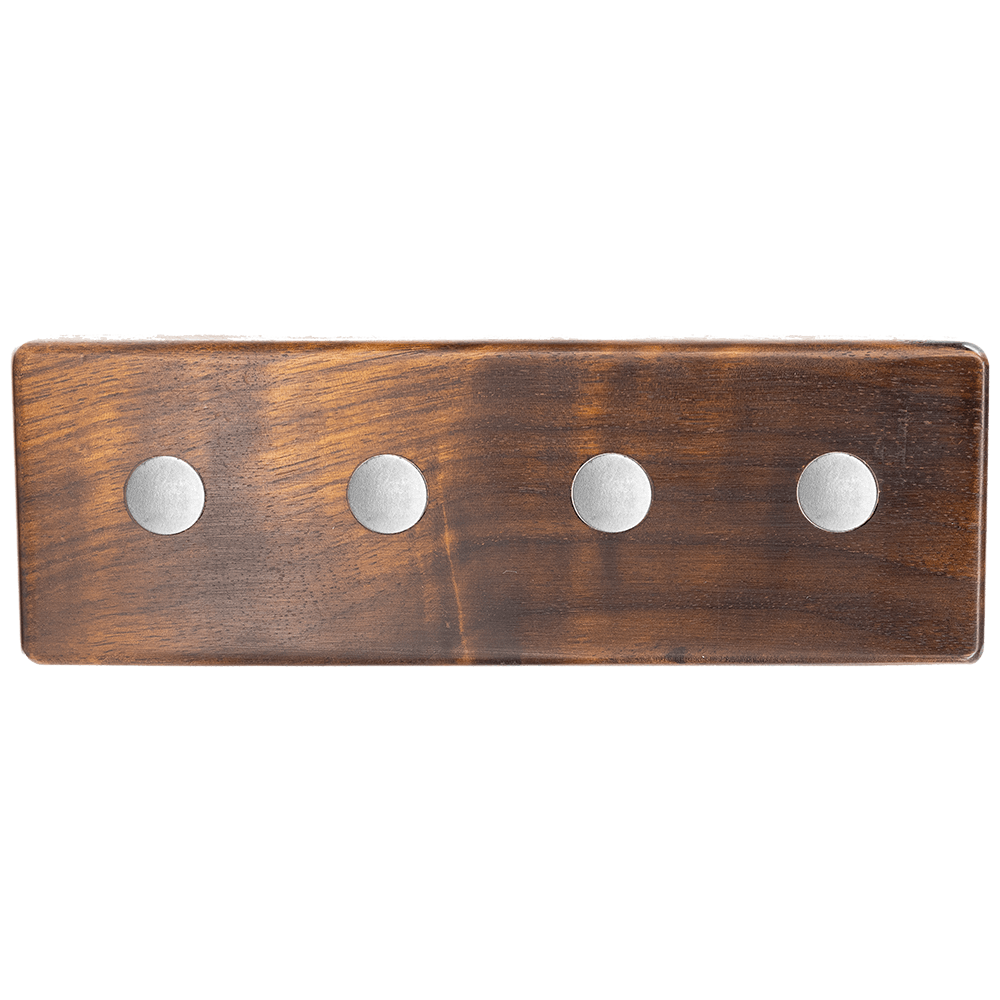 Futo Magnet Stand: Walnut
Futo Magnet Stands are a solid wood desk top stand made with 4 custom rare earth magnets, 0.5" diameter. Holds 4 DynaVap devices, or get creative and use it for other metal accessories.
They're a perfect way to store your pieces upright and keep them from rolling around.
Choose a wood that matches your decor, or your stash and other accessories.
- Hold 4 items
- Magnets are 0.5" (12mm) diameter
- Stand is 6" wide x 2" deep x 0.9" tall
*Description provided by Futo