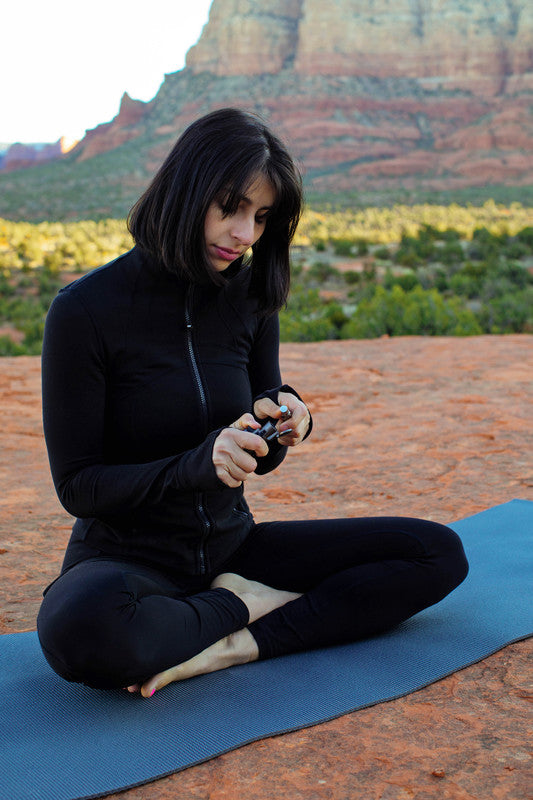 Benefit:
Trying our vaporizers means entering a world of possibility. DynaVap's dry vaporizer devices can be utilized in almost any setting, creating near limitless possibility for use. Even within places where smoking isn't typically well-accepted, such as parks and other public spaces, our vaporizers provide a discreet experience. Vaping your herb reduces obvious signs of use, unlike smoking with a joint, making it perfect for someone trying to enjoy their material while going  unnoticed. Not only is the vape less observable to bystanders, but the odor normally associated with cannabis is far less discernible than the norm.
The sleek designs allow each product to fit within a pocket or purse so your material can come with you on any journey you choose. Discreet in size, but built to withstand any journey no matter where it may take you. Our devices also come with serrated edges on the tip to assist in grinding your material on-the-go.
DynaVap pocket-size devices make the best portable vaporizer for discreet and easy use on the go. Our devices use hybrid heating (conduction / convection heating system) with precise temperature control that brings the cannabis to the perfect vaporization temperature without burning your herb. No more messing with temperature settings, just wait for the "click."
Stretch your Herb
Stretch your herb (and money) - get 75% more from your material. DynaVap devices use a lot less of your material, all while producing high level results.
Flavor Explosion
Take your terpenes to a new high. Enjoy flavor like you've never tasted before in your herb of choice.
Eliminate Combustion
Go smoke free. Once you try a DynaVap device, you enter a world of possibility.
Battery Free
There is no battery on our devices. All you need is a heat source, such as a torch or lighter, and you are all set.
Portable vaporizers
PROUDLY MADE IN THE USA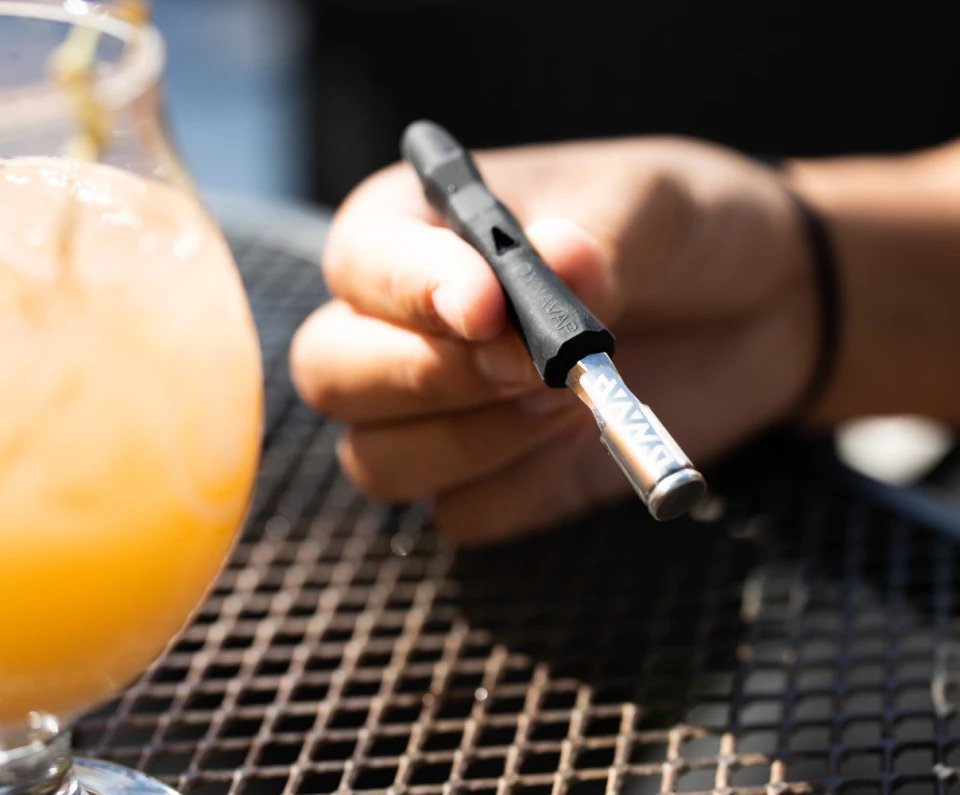 THE B
Designed with first time users in mind, the "B" is the best vaporizer to introduce you to the DynaVerse and the benefits of thermal extraction! Get this starter device for $49 and try it out with a single flame torch.
THE M
The "M" - our flagship portable dry herb vaporizer. It is $79 and offers great flavor and a 10mm tapered mouthpiece. Want a lighter and storage Stash? Grab the "M" Starter Pack. Want to also use concentrates? Grab the "M" Starter Pack with DynaCoil.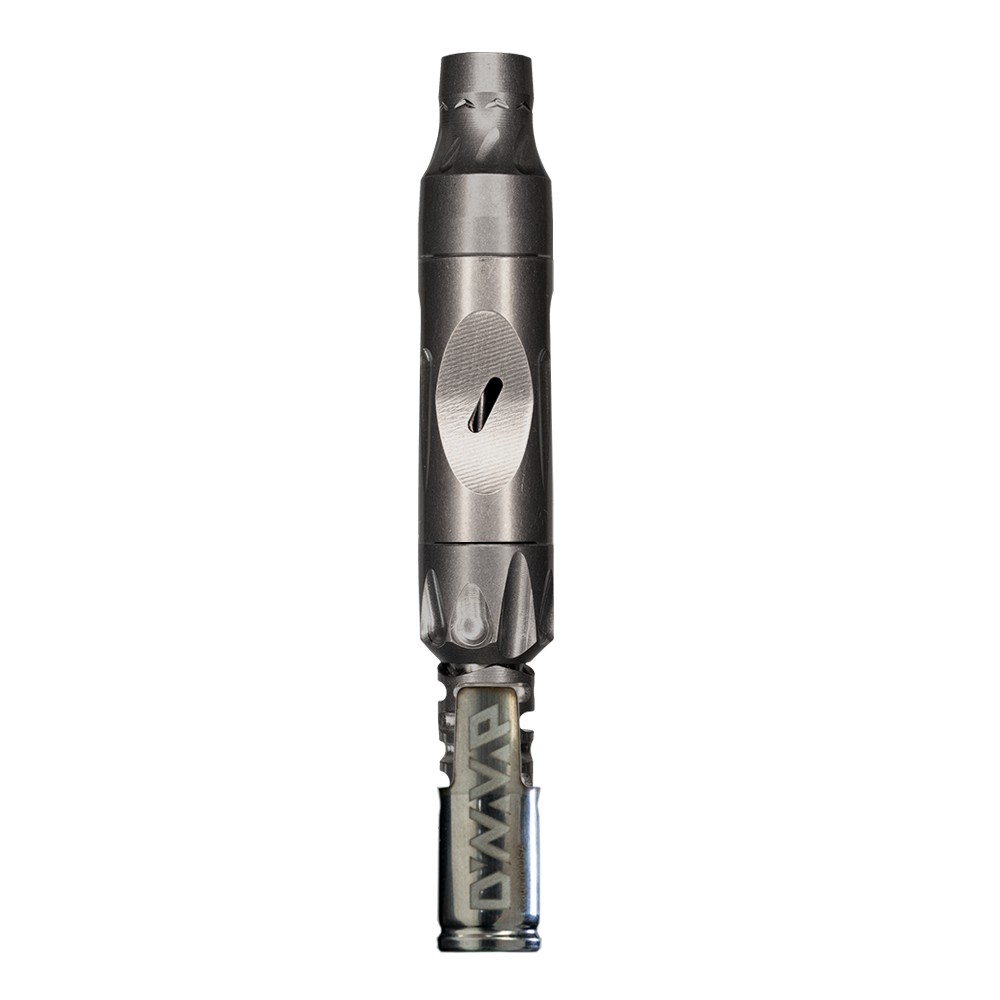 THE VONG(i)
The VonG (i) can be utilized as the device by itself, or used with a 10mm or 14mm water piece. It has a great weight and feel with the titanium interchangeable sleeve for customization.
The durability of this dry herb vaporizer is unmatched and it fits great in the hand.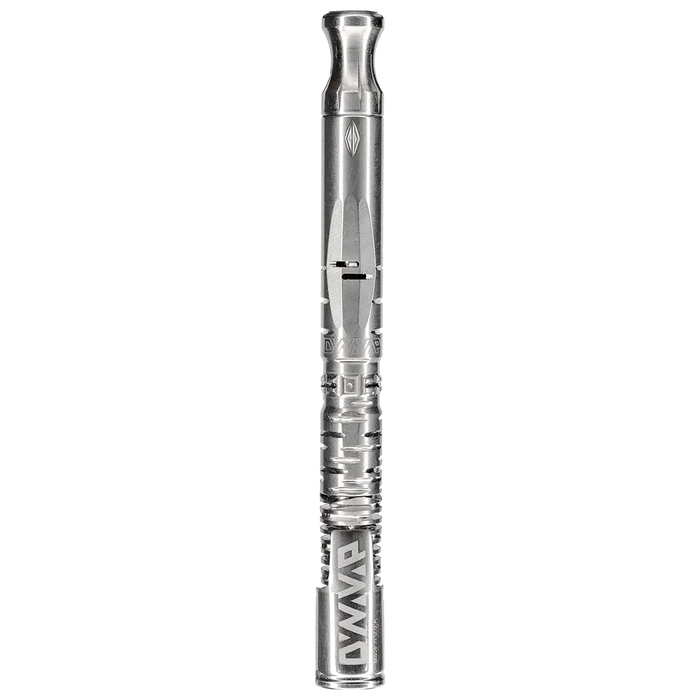 THE OMNI
The Omni represents our top of the line experience. To utilize the Omni Condenser Assembly look at your mouthpiece, rotate it clockwise/counterclockwise, and watch how the condenser (visual) becomes flush with the mouthpiece or descends deeper.
Flush = open airflow & Descended = restricted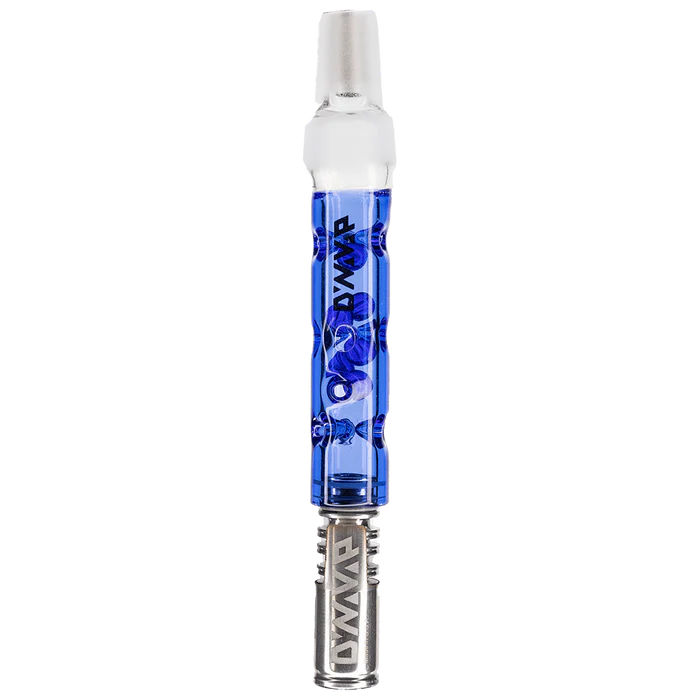 Subheading
THE BBs
The BB lineup provides a visual experience and is a great piece for your dry herb vaporizer collection.
A dry herb vaporizer is a device used to dry herb or cannabis flower. An herbal vaporizer heats a dry herb to produce a vapor that releases the material's therapeutic properties. They use either conduction or convection heating to heat your herb. This smoke-free method helps prevent you from ingesting harmful toxins into your body. These devices are small, portable, and convenient to take anywhere. Many DynaVap devices are made from stainless steel for extra durability.
Dry herb vape pens are pretty easy to use once you get the hang of it.
Just grind your herb - the finer, the better.
Remove the cap
Load the tip
Place cap back on the tip
Select a heating device
Hold the VapCap at an angle above the flame and rotate until you hear a click
Inhale and enjoy
To clean your DynaVap vaporizer, you'll need to take apart your device. Make sure to remove the O-rings and hand clean the VapCap. The other pieces should be soaked in isopropyl alcohol. Let the pieces dry and then reassemble.
Remember to perform regular cleaning and maintenance on your dry herb vaporizer. This will help you avoid buildup from herb residue inside your device. Buildup can alter your vaping experience because it changes the flavor of the vapor and interferes with the heating elements.
A portable dry herb vaporizer is a small device designed to vaporize weed. Most are pocket-sized so you can take them anywhere you go, unlike a desktop vaporizer. These devices typically have precise temperature control. DynaVap dry herb vapes allow you to heat your device to the right temperature without constantly monitoring the temperature setting. Simply wait for the click and you are good to go.
You need the DynaCoil to use your weed vape as a portable wax vaporizer or dab pen. The DynaVap devices by themselves are not compatible with wax and concentrates.