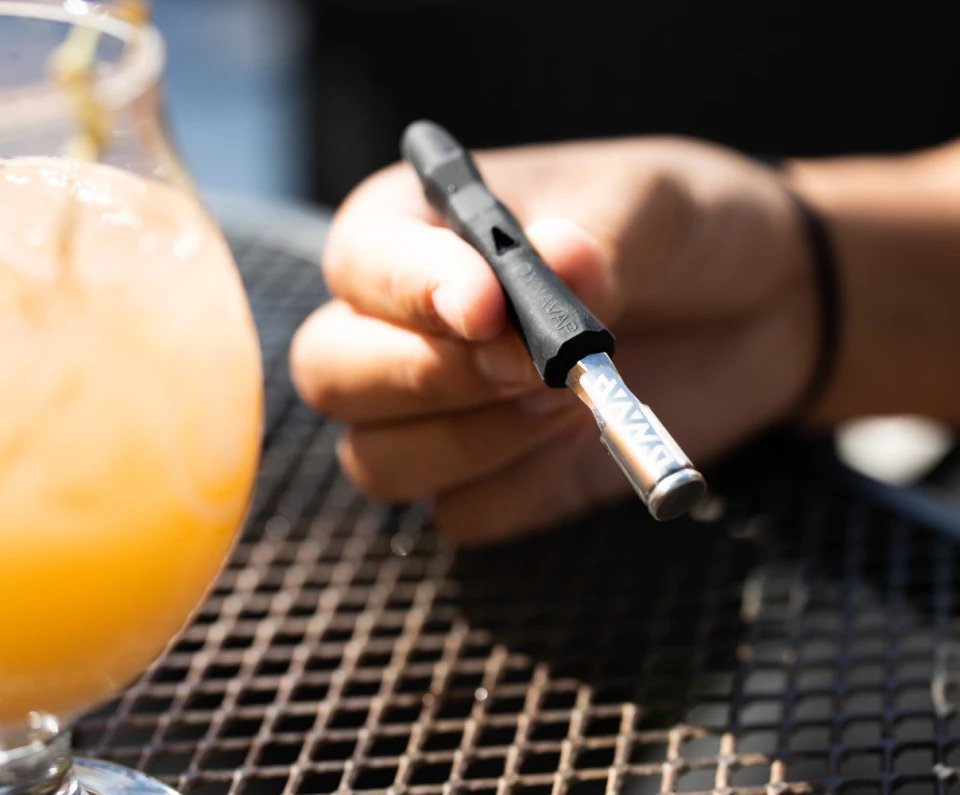 What DynaVap Product is right for you?
Whether you're looking for some general information on how our devices work or you're wondering what setup is right for you, you're in the right place.
DynaVap's core mission is to eliminate combustion and, as an alternative, promote thermal extraction of dry herb materials. We offer a few different lines of VapCaps, also known as vaporizers, and parts to offer a variety of functionality and specialization in your use of our products. 
To find out what device may best suit you, please continue on below for more information or try our Product Recommendation Quiz below.
Vaporizer Comparison Chart
Our entry level, low-cost device is The "B" - it is designed with first time users in mind. The "B" is an excellent entry point into the DynaVerse and the benefits of thermal extraction.
It starts at $49 and we recommend using a single or dual flame with it to get started.
The "B" includes a new-style of Stainless Steel Tip, featuring our first single fin design for quick and simple extraction. The food-grade silicone stem boasts an airport and a 10mm tapered mouthpiece for use with or without glass.
If you are looking for a VapCap to use with a water piece, we recommend a product from the VonG line. Water filtration allows you to take larger draws due to the cooling effect water brings to the table.

The VonG (i) includes a 62mm titanium Stem with a Titanium Tip for faster heat up and cool down times. The Stem is tapered to fit 10mm and 14mm adapters nicely. This device features an organic design, improved tactile geometry for ease of rotation, and a better grip. The discreet airport allows the user to manually modify the air intake and the sleeve is interchangeable for customization.
We also offer VonG (i) Starter Packs, with or without DynaCoil, and includes all the accessories needed to complete your setup.
I'M LOOKING FOR MY FIRST DYNAVAP DEVICE.
If you are looking for your first DynaVap device, we strongly suggest you start with The "M" Plus. The "M" is the best tool to start your DynaVap experience with as it is our most cost effective VapCap ($89) and is designed for ease of use.
The DynaVap "M" is our most popular battery-free dry herb vaporizer. Having no electronic parts and a stainless steel construction, this portable vaporizer gives you the freedom to use your device practically anywhere and anytime. The "M" provides a range of experiences from microdosing to complete extraction. Virtually any heat source can be used, but for optimum flavor, we recommend a butane torch or an Induction Heater.
Designed to be used with dry herb or concentrates (DynaCoil adaptor sold separately), the "M" herbal vaporizer is more dynamic than smoking due to the thermal extraction of your material. You will stretch your stash, your flavor, and your wallet. This product provides a distinct vaping experience that retains the sought after smoking rituals.
If you are looking for an alternative to smoking, We have the perfect item for you. DynaVap recommends our introductory product: The "B". At €59, it is one of the most cost-effective ways to try vaporizing and still have an incredible experience. Not only is the "B" inexpensive, but it is also extremely efficient in extracting the active compounds from your material. 
The "B" includes a new-style of Stainless Steel Tip, featuring our first single fin design for quick and simple extraction. The food-grade silicone stem boasts an airport and a 10mm tapered mouthpiece for use with or without glass.
If you are looking to taste all of the lovely terpenes in your selected material while using a VapCap, we recommend pairing any of our devices with our Low Temperature Captive Cap. Terpenes have a lower boiling point in comparison to the other compounds found in your material.  By clicking at a lower temperature range, you will be able to consistently start your draw within the optimal flavor-range. 
The Low Temperature Captive Cap will allow you to stretch and savor more of your material of choice, all while allowing you to relax and enjoy. It features a unique logo to help you differentiate it from your standard cap. It is compatible with all VapCaps.
We definitely understand that time spent maintaining your vaporizer is time that you would rather spend using it. Thankfully, the majority of items we offer are extremely easy to maintain. With no electronics, you can thoroughly clean all components of the VapCap and give them a quick scrub to get everything clean. You may need to occasionally replace a CCD (screen) and O-ring, which only takes a few seconds to replace. Wood items will require a little bit more care so, if you want to keep maintenance to an absolute minimum, we would suggest sticking with any of the all-metal VapCaps. 
We offer kits to help keep your device clean and maintained. The DynaKits: Maintenance, Basic, and Deluxe, offer varying levels of cleaning items and replacement parts for maintaining your device.
Here is an informative video on cleaning and assembly.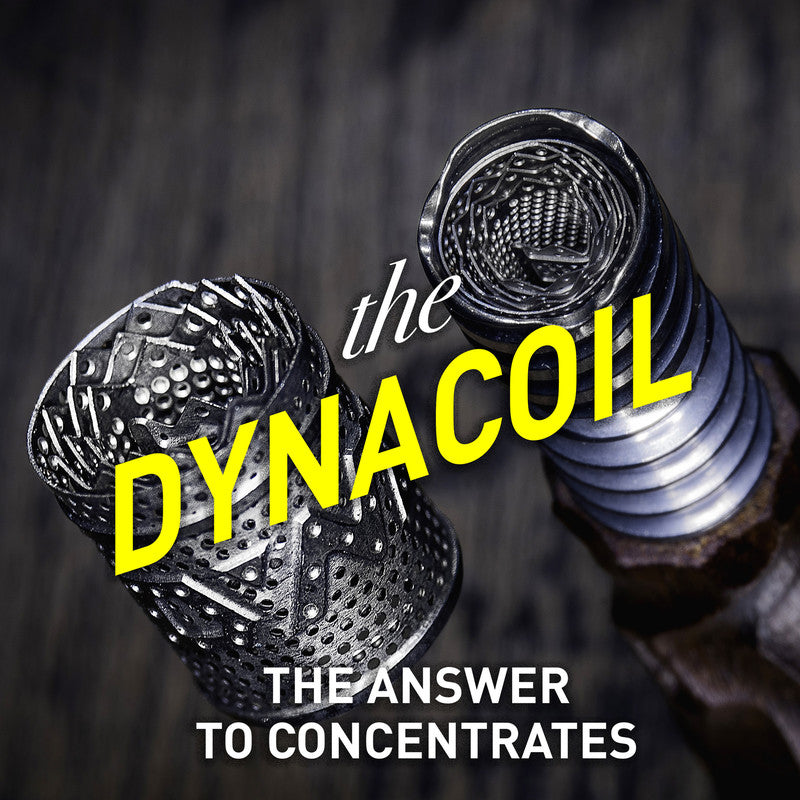 I want to use both herb and concentrates.
If you are looking to enjoy full melt and semi-melt concentrates, try pairing your device with our DynaCoil. The DynaCoil is a precision-engineered concentrate adapter constructed of one continuous piece of medical-grade titanium. 
The DynaCoil is designed for use with many full melt concentrates, as well as thick oils, and liquids. The intricate construction concentrates in position while providing ample space for vapor egress, and is compatible with all VapCaps. For the best performance, try the DynaCoil with a Stainless Steel Tip. It will take a bit longer to get to temperature, but it will maintain that heat for longer due to the greater thermal mass. This means you can take larger draws when using concentrates.
Click here for more information on how the DynaCoil works!
One of the great advantages of the VapCap is that you are not limited to one heat source. You can use a butane pocket torch, BIC lighter, candle, etc. The two most popular choices are the pocket torch or a DynaTec Induction Heater, such as the plug-in Apollo 2 or the portable Orion. 
A butane pocket torch will offer you more control and provide you with a more analog vaping experience, that you may prefer. Your technique and heat source can significantly change the temperature and intensity of the vapor. 
If you want to have consistent results, we recommend exploring our line of induction heaters. These require you to be less involved with the heating process and you will get the same results every time. This is great for both beginners and experts alike.
If you're a seasoned "M" user and are looking for the next step, we recommend The Omni. The Omni condenser assembly with mouthpiece creates a whole new experience for VapCap users. 
The Omni system has a specialized design to allow for simple adjustment of flow restriction, allowing complete control of the vapor and air intake ratio. Adjust by simply twisting the mouthpiece, which extends/retracts the condenser into the tip. The perfect addition for your VapCap collection.