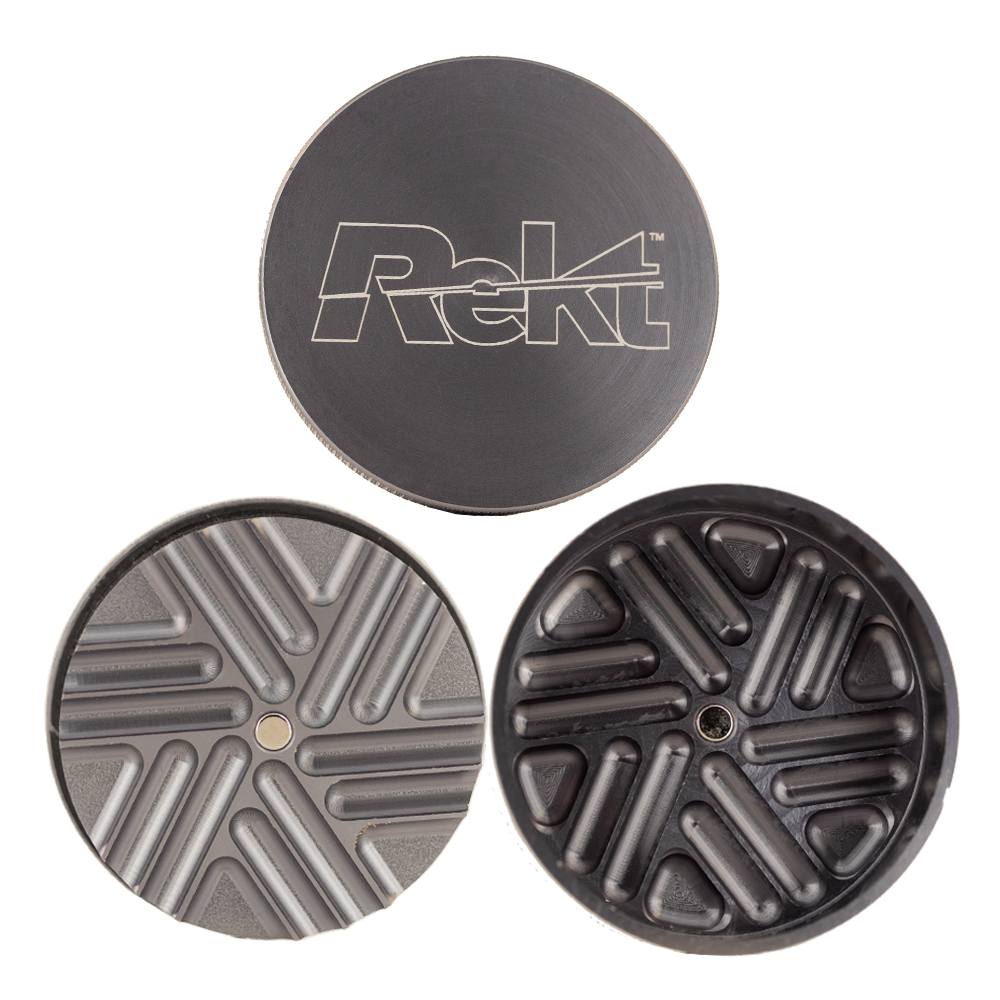 Rekt 2.2" Toothless Grinder - 2-piece
The toothless grinder grinds. Don't shred, GRIND.

A 2-stage grinder is a trusty two piece unit featuring a lid on top and a compartment on the bottom.
Rekt traditional grinders come with a powerful magnet and a one piece top with a near-unbreakable square tooth design for a fluffy grind. They have a black ring to help seal the grinder. This ring has a small slice in it to make removal and cleaning easy.

Try out next level grinding in Rekt's patented toothless technology! It offers a 100% customizable grind.

Made in Montreal.